Improve your balance, and confidence!
Tai Chi is an effective program for people with arthritis, as it incorporates exercises that improve balance, muscular strength, flexibility, and fitness. The program is based on Sun style Tai Chi, and can be practiced standing or seated. Tai Chi for Arthritis has been shown to decrease pain, improve brain health, and reduce falls.
We are offering the 10-week program, two times per week. Space is limited.
To learn more and to register in a class see the post in news https://alwaysactive.org/taichi-for-arthritis-mixed-level-starting-on-october-3erd/
For more information:
Diana Lara-Rodgers, (415) 550-2209, dlararodgers@onlok.org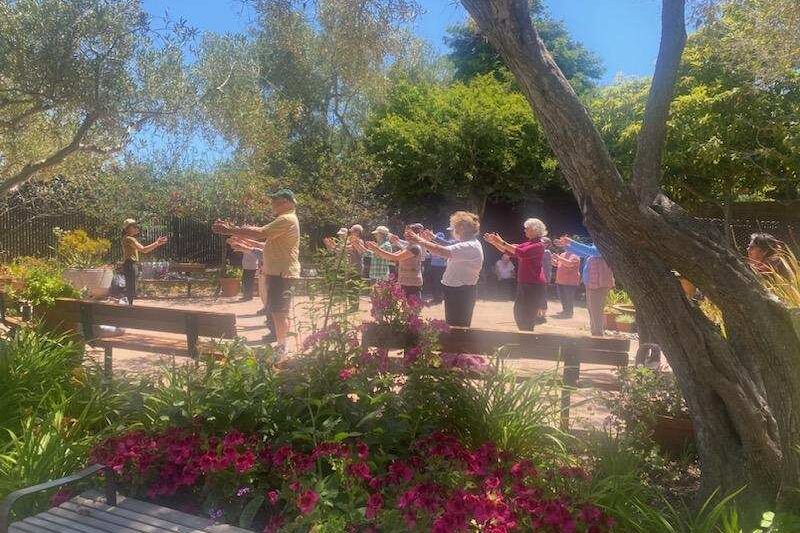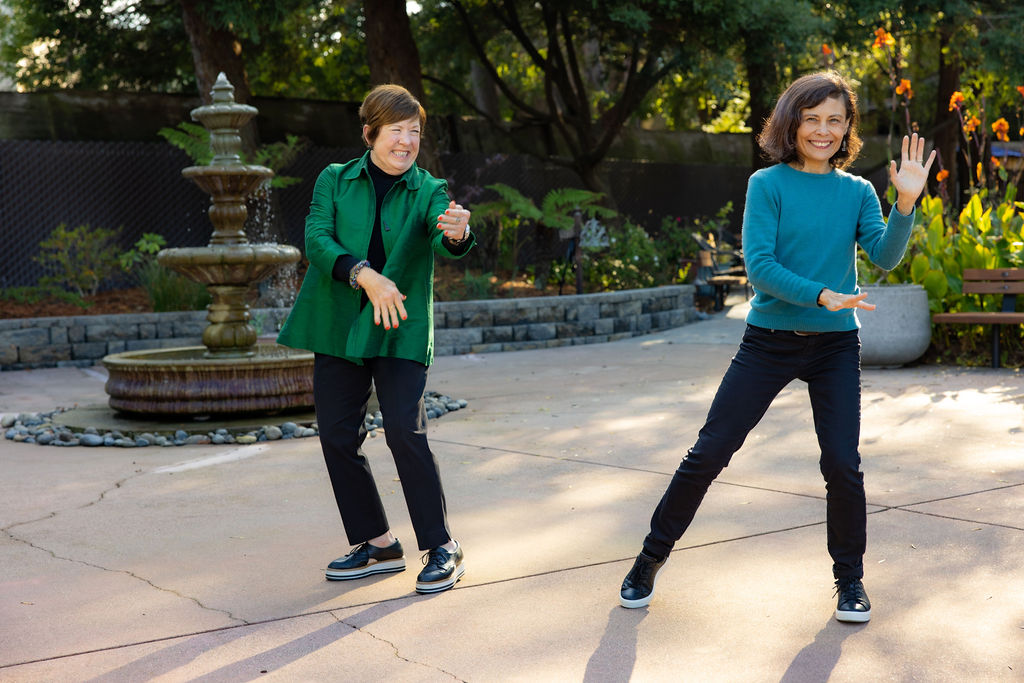 The curriculum of the classes is based on Sun Tai-chi Style which is a gentle type of tai-chi. The movements were modified by Dr. Paul Lam the director of Tai-chi for Health Institute to tailor them for people with arthritis. Studies have found that the program decreases pain and improves physical function in people with osteoarthritis of hips or knees by increasing muscular strength and flexibility.
Instructors
Diana Lara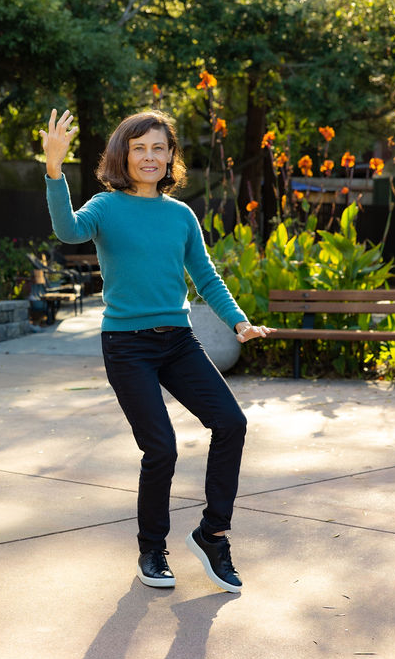 Diana is a dancer, performer, and educator. She studied contemporary dance in Mexico for 15 years, and graduated from the choreography program of the Center for Research and Choreography at the Mexican National Institute of Fine Arts in 2003. Diana has taught dance and somatic classes for 20 years in English and Spanish with different populations including older adults, professional dancers, and women recovering from domestic violence and trauma.
Certifications: M.S. in Kinesiology from San Francisco State University, MS in population and health from Universidad Autonoma Metropolitana, 200-hour yoga certification, Body-Mind Centering® certification on Developmental movement and yoga, certification on tai-chi for arthritis and fall prevention from the Tai-chi for Health Institute, group exercise leader by the Functional Aging institute, CPR/AED. Visit: www.dianalara-somatics.com
Miguel Martinez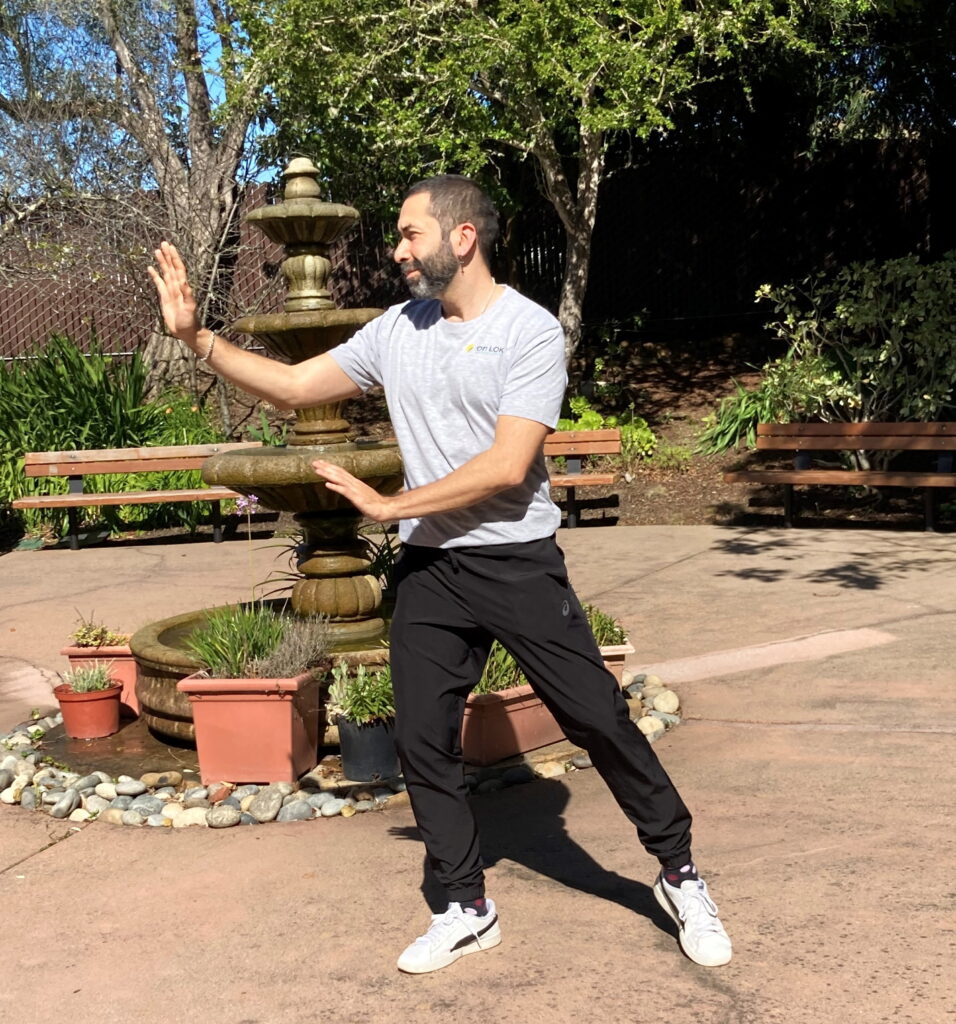 Miguel is a Health Specialist at On Lok 30th Street Senior Center, and he is a bilingual certified instructor for evidence-based programs such as the Diabetes Empowerment Education Program, Healthier Living and Tai Chi for Arthritis and Fall Prevention. Working with seniors at On Lok has made him more aware of the role and multiple benefits of physical activity and exercise in  their  well-being, and he has committed to integrate movement and exercise in his personal life as well as in his career as an instructor and educator. He also practices yoga and meditation regularly
His passion for education lead him to study Psychology and Humanities in Mexico, where he was born and raised. He has worked as an educator of different fields that include English as a second language, Mental health, Ethics and civics, Medical humanities and Health promotion for more than 20 years.
Richard Fong
He has been teaching Tai Chi in San Francisco for over 7 years starting as a teaching assistant for Sifu Bryant Fong at City College of San Francisco.
In 2016 Richard began teaching Dr. Paul Lam's Tai Chi for Health Program through Self Help for the Elderly and have since been teaching classes for the YMCA, San Francisco Recreation and Parks, The Curry Center and now On Lok.
His focus is on Qigong, a mindful-movement and meditation training that is a central component of Tai Chi. In his experience working with seniors as well as physically-challenged adults, he finds that Qigong and Tai Chi offers a wealth of exercises and movements that can be easily adapted to a variety of fitness levels and exercise experiences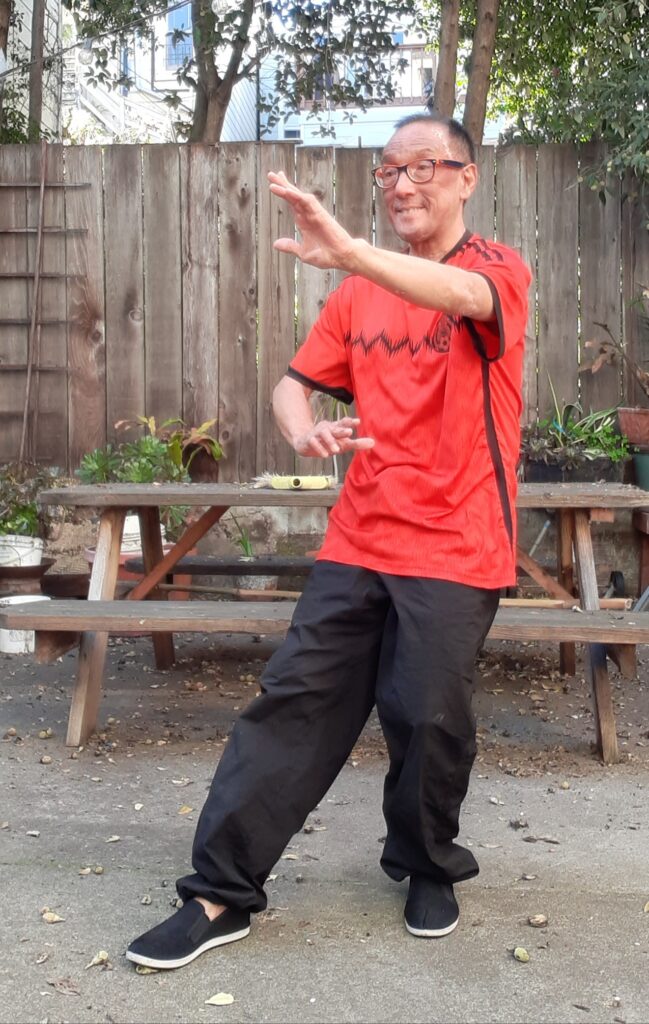 Joan Comendant
She lives in St. Helena with her husband. Her expertise as a senior fitness instructor includes Tai Chi. She has been a personal trainer and teaching Tai Chi for 21 years in Napa County at a Jr. College, Retirement Homes, and Senior Centers. After seeing Tai Chi for Arthritis, she wanted to teach it because it is so helpful for so many people.Joan also enjoys hiking, cycling, and traveling.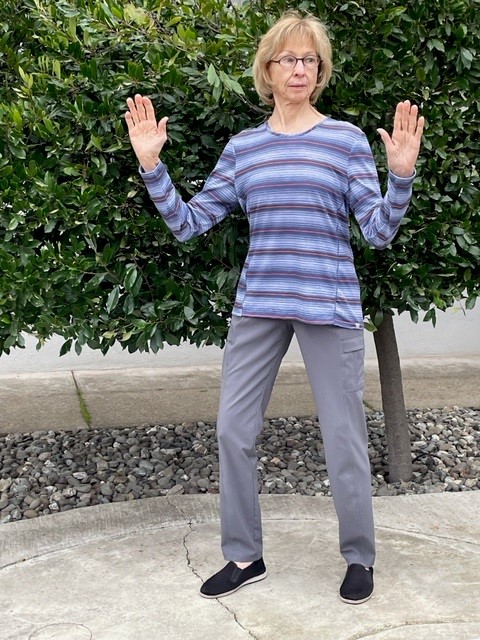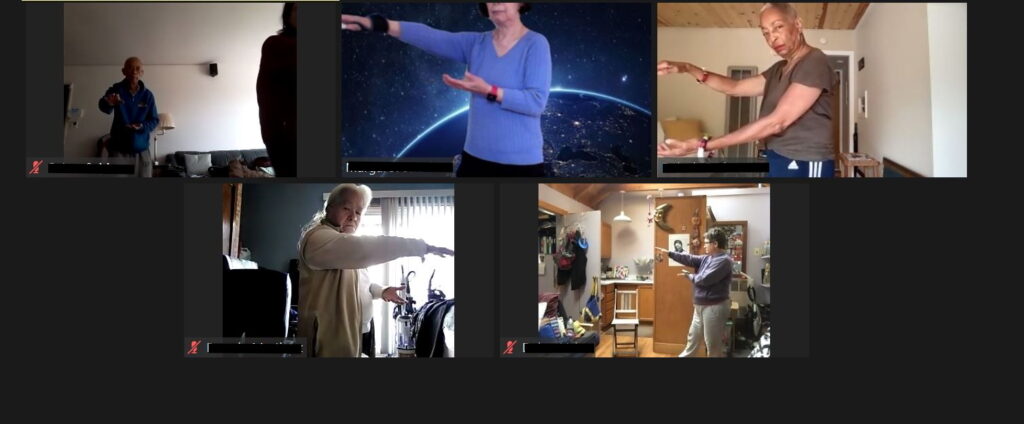 In addition, several studies have shown Tai Chi for Arthritis is effective at preventing falls. It works through improving balance, confidence and muscular strength
Testimonials
In person classes
"I want to thank the instructors for their outstanding Tai Chi instruction I learned so much and feel motivated to continue practicing Dr. Lam's arthritis forms. I suffer from chronic Rheumatoid Arthritis. The severity of my pain has been dramatically reduced since I began your class. I am now able to perform moderate dog-walking, gardening, and vacuuming without being debilitated for several days after. I appreciate your constant encouragement and providing the materials in advance of the classes." (Florence, June 2021)
I love practicing at Mr. Fong's tai chi class. The program provides structure and I feel more limber and less stiff (May 2022)
"This is to express my sincere appreciation for Diana Lara and the Tai Chi for Arthritis Seq 2 class. I discovered the class on Nextdoor and am certainly glad that I did.Beginning the tai chi class was the best thing I have done for my physical and mental well being. I feel good about exercising for the first time in my life. Diana is very patient and a wonderful teacher. I plan to continue classes as long as I am able." (Annie H, March 2023)
Online classes with Joan Comendant
This was my first exposure to learning some tai-chi and feel very accomplished to be able to perform the movements and remember the sequence. I look forward to expanding my tai-chi practice, and hope OnLok will continue to offer tai-chi instruction on-line. The instructor was easy to understand and follow, and her set-up (room, camera, lighting, and sound) was pleasant and uncluttered. She encouraged questions and created a very safe environment for participants. (March 2023)
This program has been very beneficial in being more aware of my footing and balance as well as helps with the arthritis in my neck and hips. My visits to the chiropractor has been greatly reduced due to this program. I really enjoy the qigong that Joan has introduced in this last session. I use all the movements when I get anxious or if I am aching because of the weather. Thank you! (June 202)

Tai Chi for Arthritis is an evidence-based program created by Dr. Lam and it is supported by the Centers for Disease Control, and Arthritis Foundations. To learn more, visit: https://taichiforhealthinstitute.org/a-recent-significant-tai-chi-for-arthritis-study/