We are starting a new taichi 10-week program in English and Spanish with teacher Diana Lara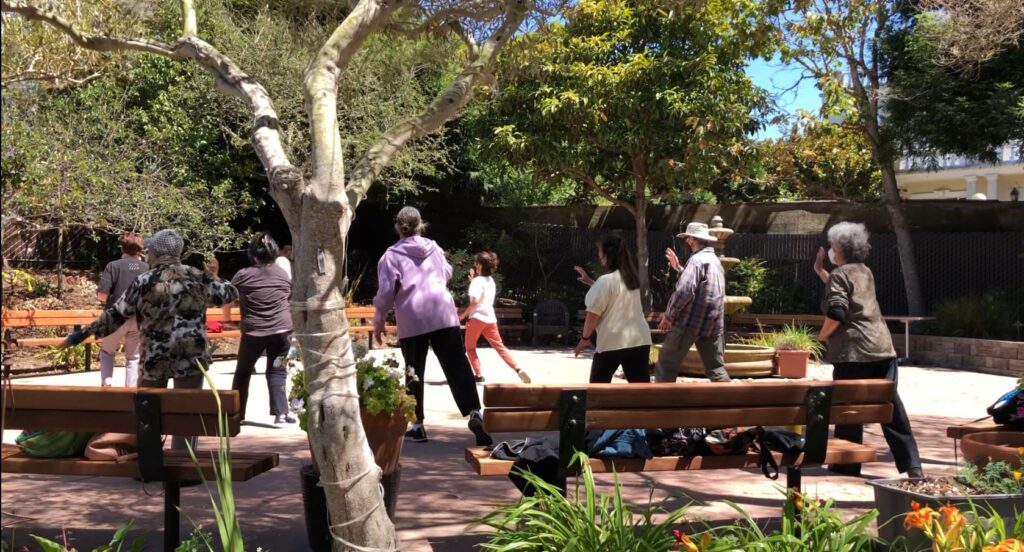 instructor Diana Lara and participants practicing taichi in the garden
Taichi for arthritis in person bilingual from January 24 to March 30, 2023, 10 weeks. Tuesdays and Thursdays from 11:30AM – 12:30PM with Diana Lara.
If you are interested in participating in this series of Tai Chi classes, please fill out the Registration Survey by clicking this link: https://forms.gle/wSo5wfkcmWqJQ5Jr9
Classes will take place at On Lok 30th Street Senior Center, in the garden or indoors if the weather is too cold or rainy. Use of masks is mandatory indoors. We are located at 225 30th Street, San Francisco, CA 94131.
For more information about our taichi classes contact Diana Lara at 415-550-2209 or dlararodgers@onlok.org