Staff and instructors bios
Staff
Genny Pinzon, Health Promotion Program Manager at Always Active
"Better light a candle than complain about the darkness" ― Ajahn Brahm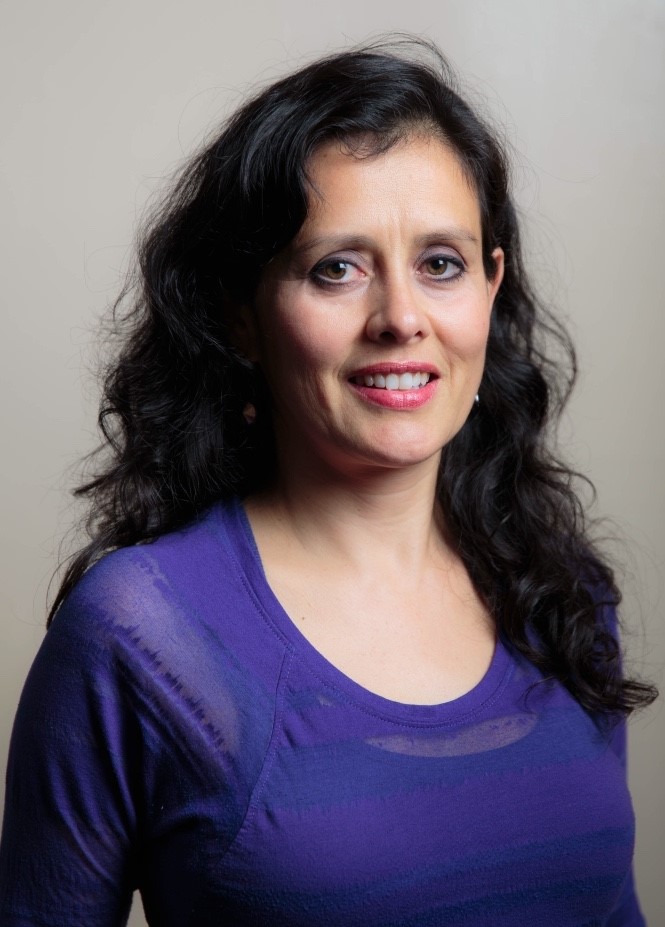 I began my career as an instructor in 2010. I started by teaching Zumba Gold to older adults and felt in love with the possibility I had to impact their lives through movement.
Now that I lead the Always Active program, I have the opportunity to incorporate movement, strength, cardio and flexibility in one class. It is rewarding and powerful to see participants who could not move well, regain their independence, build a community and continue to live their lives to their full capacity. I invite you to try a free class! Please visit: www.alwaysactive.org
AFFA -Group Exercise Instructor 2015, Personal trainer 2017, Zumba since 2010, Licensed to teach Zumba® Toning, Aqua Zumba®, Zumba Sentao®, Zumba Gold®, Zumba® Kids & Kids Jr., Zumba® Step, Zumba in Circuit. AED/CPR 2018
Luz Villaneuva, Always Active Program Specialist and Instructor
Luz has been involved in sports her whole life. She began her career in Nutrition, graduating from the California Culinary Academy in 2004, before transitioning into Fitness. At 19, Luz suffered a spinal injury and spent five years recovering. During that time, she worked in the first multi-disciplinary wellness center in the country; where participants integrated nutrition, yoga, medical lectures and art classes into their comprehensive physical therapy. Aiding her own recovery, Luz studied to become a yoga teacher while working. In 2012, she received her first fitness certification from Yoga To The People SF, which is a donation-based school. From there, making wellness programs accessible to everyone became her primary focus. She began teaching all levels- from fit to frail. Eventually, her ability to modify exercises became her specialty. She returned to San Francisco and found that Always Active was the perfect fit. She enjoys teaching classes bilingually and for all abilities.
"San Francisco is my hometown and I am honored to be able to serve its communities. "
Certifications: Nutrition, Yoga, Senior Fitness, Tai-Chi, Group Exercise, Functional Aging Specialist, CPR/AED/First Aid
Diana Lara, instructor and Always Active health promotion program assistant
"You are not a drop in the ocean. You are the entire ocean, in a drop". –Rumi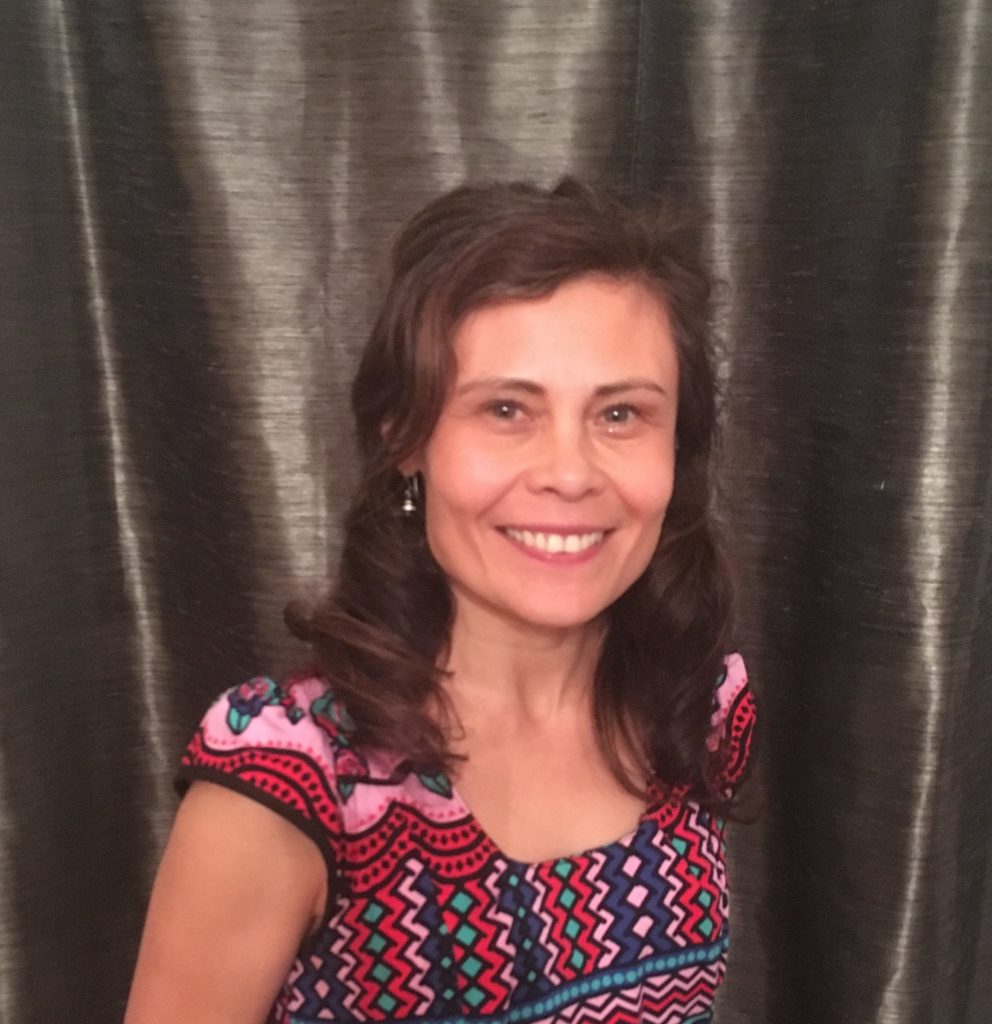 Diana Lara is a dancer, performer, and educator. She started dancing ballet when she was 8 years old in her native country Honduras. She studied contemporary dance in Mexico for 15 years, and graduated from the choreography program of the Center for Research and Choreography at the Mexican National Institute of Fine Arts in 2003. Diana has taught dance and somatic classes for 20 years in English and Spanish with different populations including older adults, professional dancers, and women recovering from domestic violence and trauma. She loves to teach skills to increase body awareness, coordination, and balance; and to get people comfortable with going in and out of the floor. Diana is currently studying a master in science in Kinesiology at San Francisco State University. Diana lives in San Francisco, and she enjoys taking walks in nature with her husband and dog Tino.
Certifications: M.S. in population and health, 200-hour yoga certification, Body-Mind Centering® certification on Developmental movement and yoga, group exercise leader by the Functional Aging institute, CPR/AED.
Visit: www.dianalara-somatics.com
Kevin Cordero, instructor and Always Active health promotion program assistant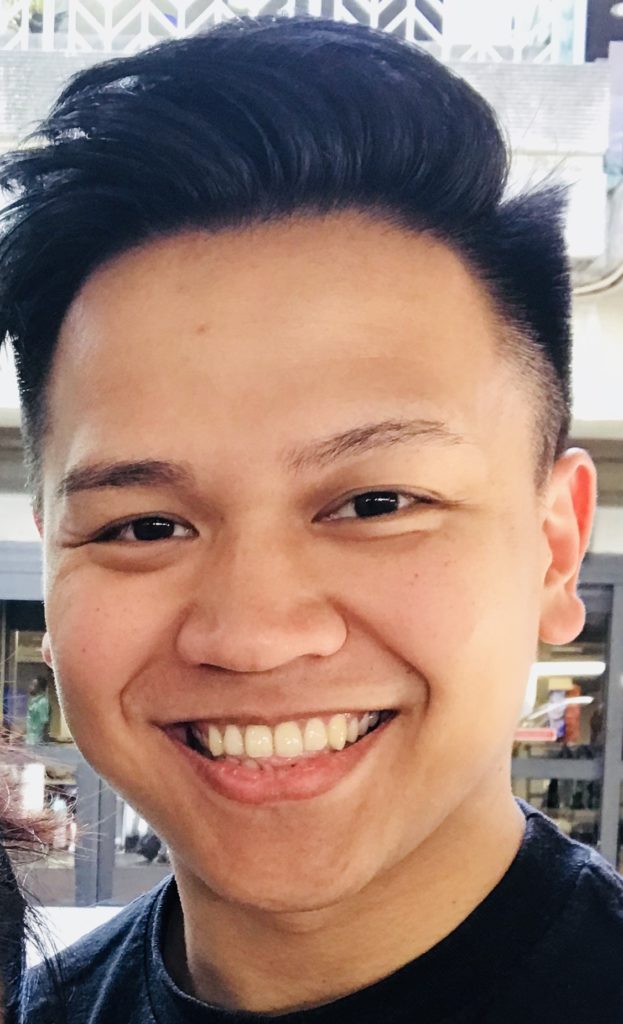 "The moment you stop learning is the moment you start dying." – Albert Einstein
I graduated as a Kinesiology major focused on therapeutic studies. As a student, I began working with older adults as part of my internship to educate them on fall prevention methods and help them strengthen their bodies in order to maintain their independence. Throughout the time I spent training older adults, I witnessed all the progress they achieved not just physically, but also their emotional and social health which overall improved their self-confidence. Working with this population challenges me to think outside the box and consider how the body works as we age and how I can help them adapt to the needs that comes with age. Every day is different when it comes to working with older adults. Each has their own capabilities and piece of knowledge to share which is something I can take with me in life.
Certifications: BS Kinesiology, NASM, CPR/First Aid/AED, ASFA, FAI
Sue Mittelman, Always Active regional coordinator and instructor
I wanted to work with seniors around fitness and active aging after watching my mother struggle with severe osteoporosis in her final years. Fortunately, I discovered the Always Active program was looking for volunteers and willing to train. The timing was perfect. Dr. Christian Thompson (USF) and Jim Spinelli trained me to lead general group strength and flexibility classes. I received additional training to lead Fall Prevention classes. That was nine years ago. For the past 7 years I have been on the staff of the Aquatic Park Senior Center and the Always Active Program as a regional coordinator and exercise leader.
Certifications: I am certified through the American Senior Fitness Association and the Functional Aging Institute.
Susan Sullivan, Fall Prevention Program Instructor
Susan has been teaching fitness for over 17 years and works as a personal trainer and group fitness leader. Prior to her work in fitness, Susan danced professionally for many years & still occasionally performs. Movement has been her life for 50 years, and she loves to inspire others to experience health & fitness.
Certifications: She holds certifications in personal training, senior fitness, yoga & Pilates. Certified ukulele teacher for seniors in San Francisco and Emeryville.